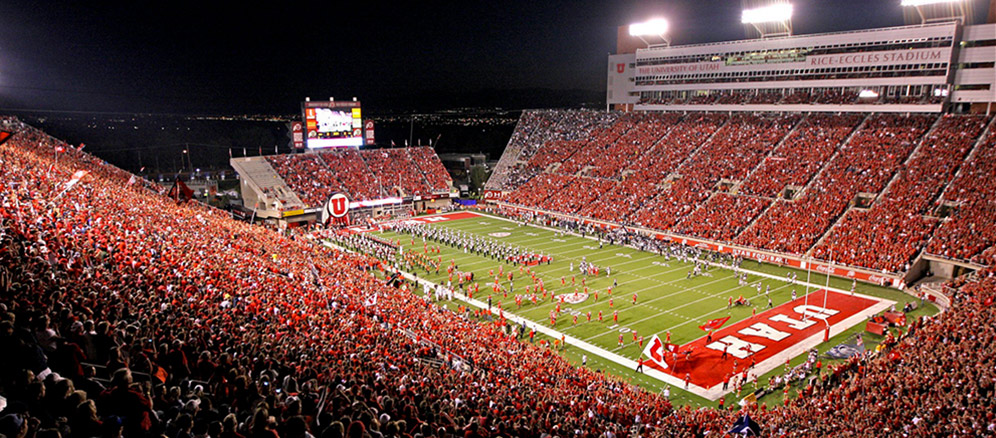 "Go Utes!"
Just as our athletes do their very best on the field, so do the fans in our stands. As Ute fans, we bear special responsibility to the Ute Indian Tribe, the school's and state's namesake, and we use the Ute name with honor and respect. We are also good sports—cheering on our teams, respecting our opponents and acting with class.
Accordingly, we:
Refrain from wearing Native American apparel, feathers, "war paint" or other Indian symbols.
Avoid using cheers or chants that mock or stereotype -- anyone.
Respect Native American customs and culture and don't attempt to imitate them.
Cheer on our team but don't use coarse or vulgar language directed at anyone, most particularly to opposing players and fans.
The University and its student-athletes ask you to conduct yourself in a way that reflects favorably on the U and its namesake.